For Easter we stayed in town. We really wanted to spend Easter at our church. Here are the pictures we took that morning. It was cold!
It is crazy how big she looks in these pictures.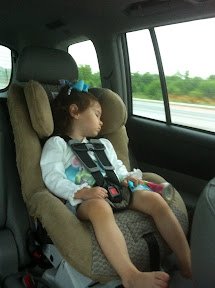 Brynlee fell asleep in the car on the way to Owasso. This is something that she never does and I was shocked!
The Easter egg hunt in the house was fun!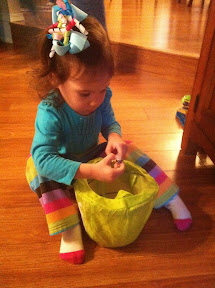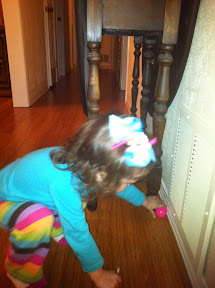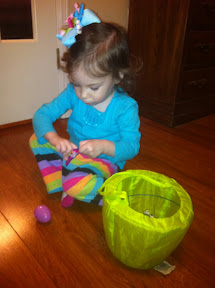 Once she realized the eggs had candy in them the hunting was OVER. It was all about the eating. :)
We also colored eggs. The big kids did the traditional dipping. Brynlee decorated with stickers and markers.
Brynlee's cousins!
We didn't do the Easter basket tradition on Easter. The day was too busy and I felt bad about giving her all these fun things to play with then saying we have to leave for church, or we have to leave and go see Grammy, or we have to go to bed. So, we waited until Monday night. It was way more relaxing and she got to enjoy her new stuff.
This is from momma and daddy.
Nanny and poppa's basket
Found the candy
She was very excited about these.
The loot!
Posted using BlogPress from my iPhone